Welcome from Mrs Keevill, Head of Year 7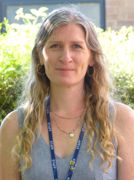 Hello,
My name is Mrs Keevill and I am your new Head of Year. I am responsible for your progress and wellbeing from the very first day right up until the end of Year 11. I also teach Maths and Law here at The Downs.
We have a wonderful team of tutors to look after your daily needs and keep you on the right track, but should you have any problems, you will always find my door open.
I want your time here at The Downs to be a happy, productive and enriching experience, so if you have any ideas, then let me know. Are there any clubs that we aren't already running? Is there a trip that you think would be beneficial? Do you have any fundraising ideas or charity events in mind? I am open to all ideas. I am already busy plotting and planning for our time together!
A lot of my time will be spent ensuring you all make progress and reach your potential, so if you are struggling in a particular subject, please let me know and I will endeavour to help you overcome any difficulties.
You will see me at our weekly assemblies, and I will also be popping into tutor time, lessons and the Y7 area on a regular basis, checking that you are healthy and happy.
I know there has been a lot of disruption and uncertainty in your lives over the past year, and this will have added to the usual nervous excitement that many new Y7s feel. Rest assured that you are not alone: try and stay busy over these Summer months and take advantage of the coming freedoms as the Covid restrictions ease.
In particular, I hope you enjoy these last few weeks at your Primary schools, and manage to make some fabulous memories. For those of you coming to Summer School, I'll have the opportunity to meet you then.
In September, I will be there to help you settle in and make the most of the opportunities that our school provides, and I look forward to getting to know you all as soon as possible.
Mrs Keevill