Open Mornings & Evenings
Open Events
Lower school
We hold our Open Evening for Rising Year 7 students once a year, and takes place at the beginning of October. If you were unable to attend the recent event, please click here to find out more information about our school, and click here to view the Headteacher's presentation.
Sixth Form
Our Sixth Form Open Evening takes place on Thursday, 25 November 2021. The start time will be confirmed shortly (registration not required). Further details will be posted here nearer the time.
Open Mornings
Lower School
We currently have no Open Mornings planned for the lower school.
Sixth Form
We are hosting Sixth Form Open Mornings on the dates listed below when you can come and visit us, find out more about the courses we offer and have any questions answered.
Tuesday, November 30, 2021 at 9:15am
Thursday, December 9, 2021 at 9:15am
Wednesday, January 12, 2022 at 9:15am
Thursday, January 20, 2022 at 9:15am
Booking is required to attend an Open Morning. Please either click here to register or scan the QR code below. We look forward to welcoming you.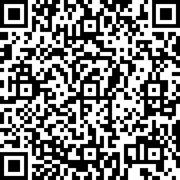 Tours of the School
We offer small group tours of the lower school on selected dates throughout the year, where we are able to answer any questions you have and show you our fanastic facilities. If this is of interest, please email Tracy Silverthorne, our Admissions Administrator for Years 7 to 11, via admissions@thedownsschool.org who will then make contact with you.