Welcome from Mrs Jackson, Head of KS3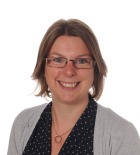 Welcome to The Downs School. As Head of Key Stage 3 my role is to oversee your behaviour, learning and academic progress from the day you join us through to when you choose your GCSE options in year 9. I work closely behind the scenes with the Head of Year, Mrs Jones and your tutors to support your well being and ensure that you are ready to learn every day. The most important aspect of this is safeguarding. I am one of the designated Safeguarding leads so if there is ever anything that you are concerned about or that is worrying you then I am one of the people who can help. I am also a teacher of Business and Economics at GCSE and A Level.
I look forward to meeting you.