Announcements
Headteacher's Blog
Posted on: 15th Sep
A very warm welcome back to you all, We have had a busy and exciting start to a new academic year, and I would like to take this opportunity to welcome the parents of children new to the school, be that our new year 7, new students into the sixth form and new students in other year groups.
I would like to start my first blog of the year by paying a special tribute to Her Majesty the Queen. After processing the sombre news on Thursday evening, I personally addressed the whole school via TEAMs to pay tribute and acknowledge her dedication to our country over the past 70 years, as we entered the first of 10 days of mourning. We have continued this week with special assemblies for each year by Mrs Hewitt and also started a book of condolence with our close links with Compton Church. This will be available not only to staff, but for all students for the whole of next week, giving students time to reflect after her state funeral on Monday.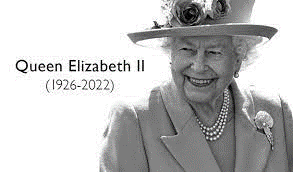 I do hope you enjoyed the phenomenal summer weather and took time to rest and recharge your batteries. Like me, I hope you have enjoyed returning to school for a fresh new year; some of you will be excited while some will be nervous, but this September feels, after several years of disruption, to once again be back to genuine normality. It has been such a pleasure to see the students return with such positive attitudes and an eagerness to learn. Our Year 7s and Year 12s have settled in well and are already displaying our CREARCI values that we expect of a Downs Student.
We have had a talented group of new teachers join us this year:
Miss J Bourez – Teacher of MFL
Mrs H Corderoy – Teacher of DT
Mrs S Gough – Teacher of Geography
Mr E Hoque – Teacher of Business
Mrs L Kyle – Teacher of Biology
Ms B McNally – Teacher of English & Most Able Coordinator
Mrs S Ralph – Teacher of Maths
Mr D Rayer – Teacher of DT
We also welcome some new members to our associate staff team:
Ms N Copping – Family Support Worker
Mrs D Sampson – HR Manager
Lastly, I would like to congratulate the following staff who have secured new roles within the school,
Mr A Gifford – Transition Coordinator
Mrs G Holbrook – Assistant SENCO
Mrs L Moss – Student Support Worker
As you are probably aware by now, we had an extremely successful set of exam results at both GCSE and A Level, which has improved upon our strong tradition of academic success.
At GCSE an incredible 16% of all examinations taken resulted in grades 8 or 9 (A* and above); 30% of entries were grades 9 - 7 (A and above); 71% of entries were grades 9 – 5 (A*-B); and 86% of entries were grades 9 – 4 (A*-C).
In all, 84% of students achieved at least the standard pass 4 – 9 (C to above A*) in English and Mathematics, and some 62% achieved the strong pass 5 – 9 (B to above A*) in both subjects.
At A Level an impressive 13% of entries gained A* grades, 41% A*-A grades, 73% A*- B grades and 92% A*-C grades. At BTEC 58% of entries gained a Distinction*-Distinction. The A*-B results are even more outstanding because they are actually higher than last year's Teacher Assessed Grades.
These results mean we are once again one of the top performing non-selective schools in Berkshire. The successes at both GCSE and A level are the result of a huge team effort and I am so grateful to the teaching staff, tutors and parents who have all pulled together, endured the stress and provided the support and encouragement necessary to make these fabulous results a reality. The challenge now is for our present Year 11 and 13 students to emulate these successes, something that I have every confidence that they can achieve.
Over the summer we have made a number of improvements to our school environment. These include the redesign of the Student Support Centre; with the creation of our new Resilience Centre to offer greater support for our more vulnerable students; refurbishment of the Music room – a big thank you to Ms Brennecke for all her hard work; new lockers and fire doors; much needed hall curtains and blinds; improved classroom spaces to seat more students; improvements to site accessibility and even a new headteacher parking sign, which I hope I won't knock down. There have also been a number of significant IT upgrades and changes, to further enhance teaching and learning across the school. I would like to say a huge thank you to Miss Brophy and the site team and Mr Ockwell and his IT team, for working so hard to making these wonderful improvements become a reality.
The Downs School is proud to play the lead role in The Downland Alliance, an initiative that sees a number of Primary and Secondary schools from across West Berkshire working together to raise the achievement of all pupils in all schools in the local area by creating a self-sustaining system of school improvement. A significant part of this is delivering Teacher Training provision, and we are delighted that 34 new Associate Teachers began their training at the beginning of September. We have 5 of these at The Downs School.
Ms A Davidson-Locke - English
Miss I Marshall - Maths
Miss A Tivey - Maths
Mrs L Zeale – Chemistry
Ms Q Zhu – Psychology
I am genuinely excited about the new term ahead and I look forward to working in partnership with you, so that we continue to provide the very best experiences for our students and move closer to achieving our vision 'Educating today's Students for the world of tomorrow'.
Mr Prosser
Headteacher