Welcome from Mr Prosser, Headteacher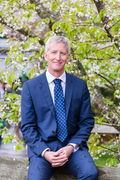 Welcome to The Downs School, I look forward to welcoming you and meeting you in September. I hope that you are well during what has been a difficult, unsettling and different time. We are looking forward to welcoming you into The Downs School community and I want to reassure you that we are committed to looking for opportunities for you to visit the school before you start in September.
Before you start with us, I would like to give you a brief introduction to our school community. The Downs School is a very positive learning environment where we value everyone's contribution and share in each other's success, and I know that you are going to fit in perfectly. This is represented in our school ethos which is 'Educating the students of today for the world of tomorrow' which we achieve by' Learning together, learning for life'. But what does this actually mean?
Learning together means that we will support each other to discover new things, take calculated risks, learn from our mistakes and embrace differences in cultures, beliefs and backgrounds. Learning for life means that we will support you while you are here, enabling you to become a confident and well -rounded individual and give you the skills and the passion to encourage you to keep learning throughout your life. We will help you develop your resilience, and equip you with the skills to react positively to challenges that you face. Finally we will help you become independent, to have the ability to ask questions and to continue to develop your knowledge and how to contribute to the wider community.
Our core values, which run through everything we do in the school are; courage, responsibility, equality, ambition, resilience, creativity and integrity. These values are demonstrated on a daily basis by our students and I enjoy walking around school seeing both the values and visions come alive. I am sure that you will enjoy experiencing this too and would encourage you to click on the link to find out more.
Please enjoy looking around this section of the website which will give you a fantastic introduction to our school and view our promotional video, and I look forward to welcoming you here in the autumn term.
Mr Prosser
Headteacher