Amazon Smile
Everytime you shop on Amazon Smile 0.5% of what you spend will be donated to the school.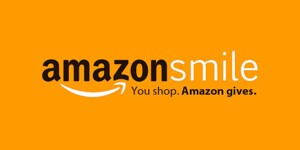 How does it work?
Start all of your shopping journeys at smile.amazon.co.uk.
You will need to select the Downs School Trust as your chosen charity. You only need to do it once. Click here to go straight to the relevant page.
Whats the catch?
There isn't one. It will feel exactly the same as shopping on the standard Amazon site and all of the pricing is identical.
The whole 0.5% is passed on to the school. Its a fantastic way of raising funds for the school on shopping you were doing anyway.
All of the details are at Amazon here.