Open Mornings & Evenings
Open Mornings
Lower School
We currently have no Open Mornings planned for the lower school.
Sixth Form
We are hosting Sixth Form Open Mornings on the dates listed below when you can come and visit us, find out more about the courses we offer and have any questions answered.
Thursday, December 9, 2021 at 9:15am
Wednesday, January 12, 2022 at 9:15am
Thursday, January 20, 2022 at 9:15am
Booking is required to attend an Open Morning. Please either click here to register or scan the QR code below. We look forward to welcoming you.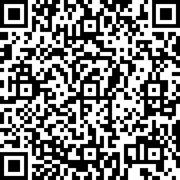 Open Evenings
Lower school
We hold our Open Evening for Rising Year 7 students once a year, and takes place at the beginning of October. If you were unable to attend the recent event, please click here to find out more information about our school, and click here to view the Headteacher's presentation.
Sixth Form
Open Evening - Thursday, 25 November
We are very excited to be holding a live on-site event this year and are looking forward to welcoming you all to our Outstanding Sixth Form.
To ensure everyone's safety we will be implementing certain COVID restrictions , including restricting the number of people on site at any one time. Therefore, we will be inviting you to join a particular session, allowing you time to visit different subject areas, and talk to subject teachers and current sixth formers before joining us in the Main Hall for a short presentation from senior staff and our Head Boy and Head Girl. This presentation will provide information on the application process as well as the curriculum and experience we offer our students.
For students new to The Downs School, we are offering one session to students and their parents:
Session One: Arrive on site at 5.30pm. Talk starts at 6.30pm. Depart the site at 7.00pm
We are offering two sessions for our present Year 11 students and their parents:
Session Two: Arrive on site at 6.00pm. Talk starts at 7.00pm. Depart the site at 7.30pm
Session Three: Arrive on site at 6.30pm. Talk starts at 7.30pm. Depart the site at 8.00pm
There will be limited availability of places at each session.
To book your place, please click the link: https://www.eventbrite.co.uk/e/the-downs-school-sixth-form-open-evening-2021-tickets-208711350267