Celebration of success at our presentation evening
Posted on: 20th Dec
Past and present students, their parents/carers and teachers joined together at The Downs School on Tuesday night to celebrate individual successes at the annual prize giving and certificate presentation. Over 300 students and their parents packed into the school hall to receive a variety of prizes ranging from academic achievements, through sporting, acting and dance accomplishments and charity endeavour.
Guest speaker was Sean Ryan, Media Director of Save the Children and a former Editor of the Sunday Times. He gave an inspiring speech to the students about his incredible career, and encouraged the students that with 'resilience, drive and ambition, they can achieve whatever they want in life'. He also talked about the forthcoming film, 'A Private War' in which he is played by actor Tom Hollander. The film looks at the life of his former Sunday Times journalist colleague, Marie Colvin, who died during the siege of Homs in Syria. The film is due for release in February.
Headteacher Mr Chris Prosser presented Mr Ryan with a cheque for £1,600, initial monies raised from the school's Christmas Fair and recent Christmas Jumper day in aid of Save The Children. He added "Presentation evening is a real celebration and the opportunity to commend the achievements of all our students, past and present. We have a wealth of talented young people within this school, and it is fantastic for these strengths and attributes to be recognised and celebrated with teachers, fellow students and parents."
A total of 72 prizes were presented across the evening and 36 students were issued with their A Level certificates.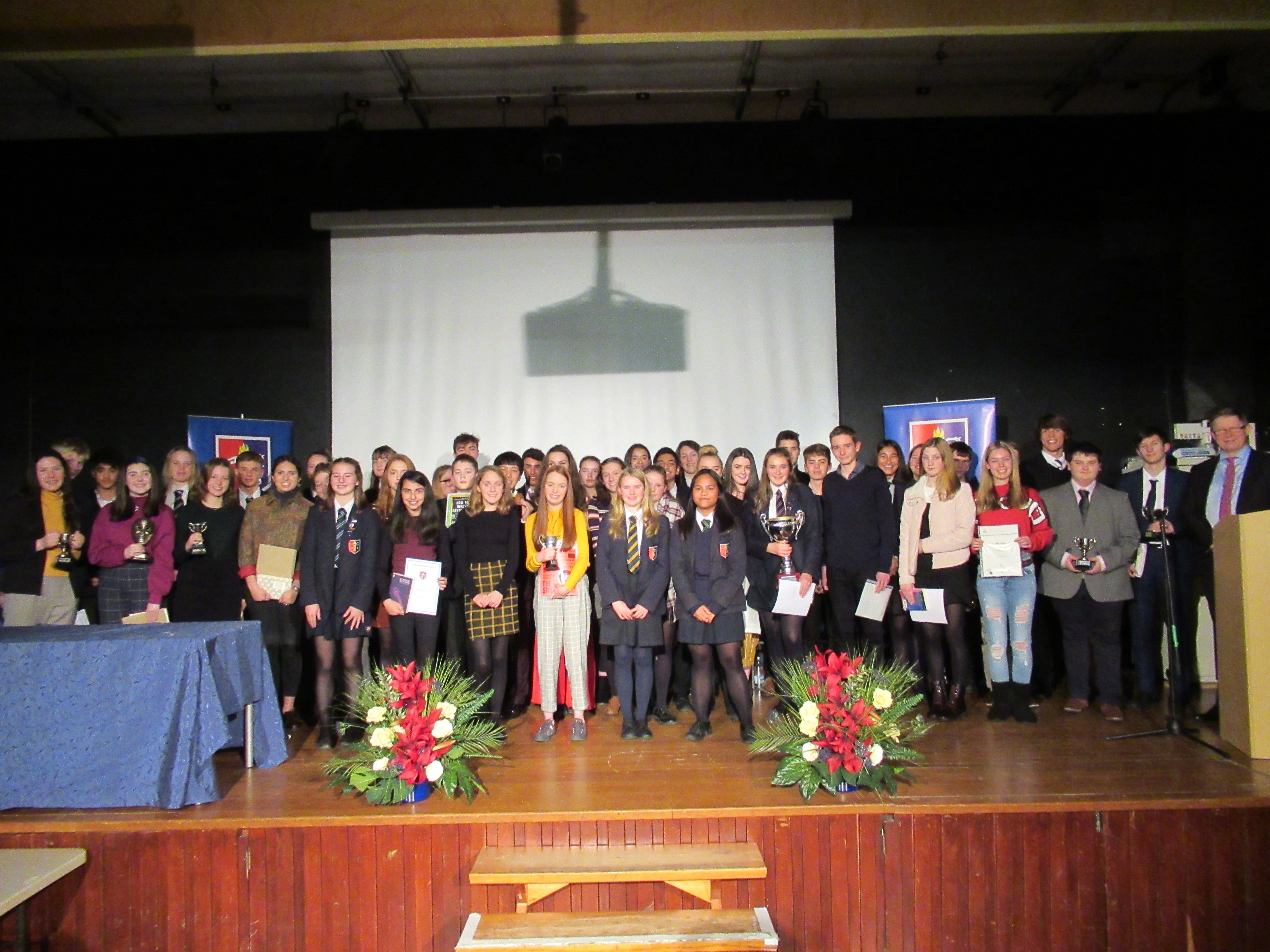 KS3 and KS4 students with their awards at presentation evening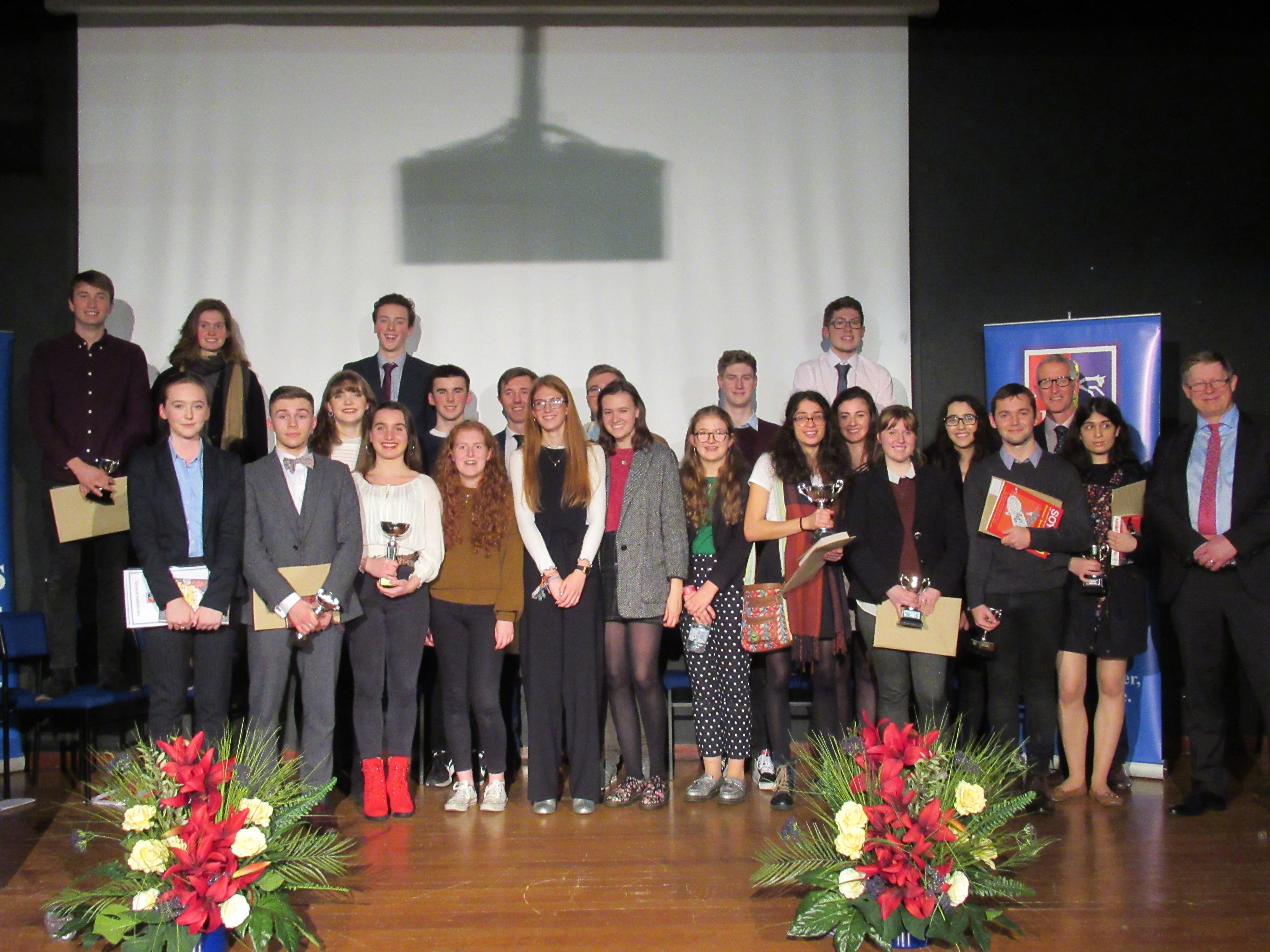 KS 5 students receive their awards at presentation evening.